For decades, Knobbe Martens has ably guided the world's largest and most successful generic pharmaceutical companies in bringing their versions of best-selling and well-known drugs to market. Our experience and understanding of the critical business issues facing pharmaceutical companies today shape the legal solutions and winning strategies we consistently provide.
Our advice spans every aspect of pharmaceutical-related intellectual property. Our team remains focused on maximizing opportunities for clients seeking to monetize their research and development, safeguard their IP rights and properly execute their regulatory filings in order to mitigate potential problems or roadblocks down the road.
In addition to high-stakes litigation under the Hatch-Waxman Act, we pursue and defend inter partes reviews and other post-grant proceedings. Moreover, we provide clients with strategic counseling and advice regarding settlement and other negotiations, as well as prepare pre-suit analysis, Paragraph IV and opinion letters, and settlement and license agreements.
Awards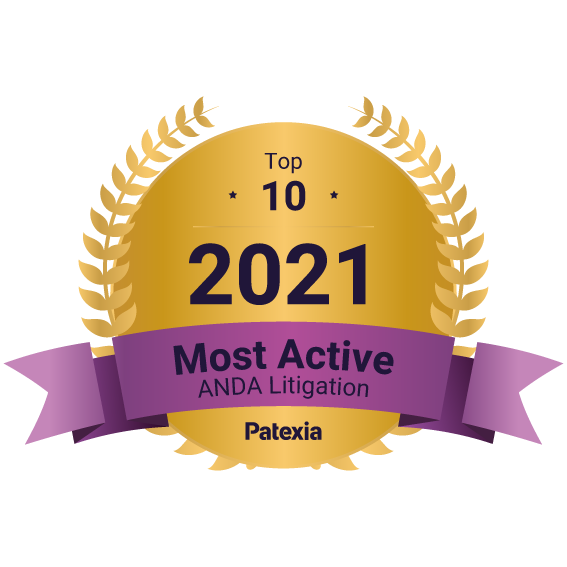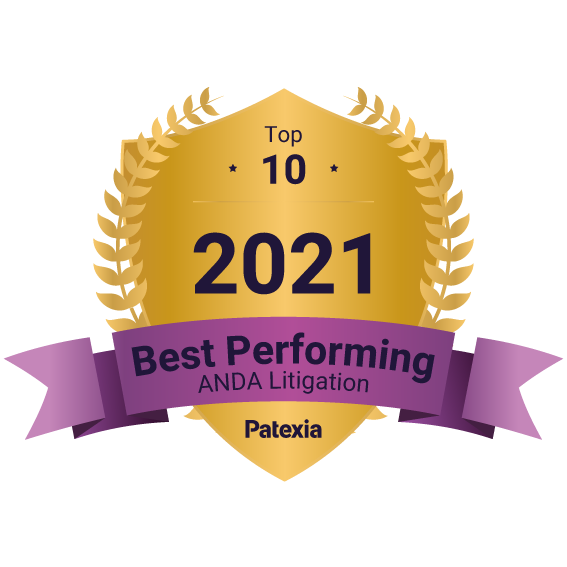 Ranked "Tier 1" for Hatch-Waxman Patent Litigation (Generic), Legal Media Group's (LMG) "Life Sciences Survey," 2023
Ranked Top 10 Most Active Law Firms representing Defendants, Patexia Insight's "ANDA Intelligence Report," 2021
Top 10 Best Performing Law Firms representing Defendants, Patexia Insight's "ANDA Intelligence Report," 2021
Aptalis Pharmatech, Inc., Ivax International GMBH v. Apotex Inc., Apotex Corp.
Represented Apotex in patent litigation involving a generic version of Amrix® (cyclobenzaprine), a product used to treat muscle spasms. The Federal Circuit ruled in favor of Apotex and determined that the district court's claim construction was erroneous. The Federal Circuit vacated the district court's erroneous infringement finding and the injunction that prohibited FDA approval of Apotex's product, as well as remanded the case for further proceedings consistent with the correct claim construction.
iCeutica Pty Ltd. and Iroko Pharmaceuticals, LLC v. Lupin Limited and Lupin Pharmaceuticals, Inc.
Represented the Lupin defendants in a patent infringement action in the District of Maryland on patents relating to Iroko's Vivlodex® (meloxicam) product. On February 1, 2018, the U.S. District Court for the District of Maryland granted Lupin's Motion for Summary Judgement. Judge Garbis found that both argument-based and amendment-based prosecution history estoppel applied. The plaintiffs could not prove literal infringement and were barred from asserting infringement under the doctrine of equivalents, so the case was dismissed.
Ranbaxy Labs. Ltd. v. Vertex Pharmaceuticals, Inc.
In one of the first inter partes review (IPR) petitions to challenge the validity of a patent protecting a branded pharmaceutical, our firm achieved a positive settlement for Ranbaxy. Another generic producer challenged the validity of patent claims protecting Vertex's Lexiva® (fosamprenavir) product for treatment of HIV-1 and was later sued by Vertex for patent infringement. Ranbaxy filed an IPR petition challenging the same patent claims as obvious over the prior art. The PTAB granted Ranbaxy's petition and instituted the IPR. The PTAB's institution of the IPR, as well as the ensuing proceedings, resulted in a favorable settlement.
Merck Sharp & Dohme Corp. v. Xellia Pharmaceuticals, ApS et al.
Represented the Xellia defendants on appeal in a patent infringement action relating to a generic version of Merck's Cancidas® (caspofungin diacetate) product. Achieved a favorable case-dispositive settlement for the client.
AstraZeneca AB et al. v. Ranbaxy Labs. Ltd. et al.
Represented the defendants in a patent infringement action in the District of New Jersey concerning six patents related to the active ingredient in AstraZeneca's Nexium® (esomeprazole magnesium) product. Achieved a favorable settlement for the client.
Pfizer, Inc. v. Ranbaxy Labs., Ltd.
Represented Ranbaxy in a trial and before the U.S. Court of Appeals for the Federal Circuit in Ranbaxy's efforts to be the first company to seek approval to market a generic version of the world's best-selling drug, Pfizer's cholesterol-reducing drug Lipitor® (atorvastatin). The Federal Circuit invalidated one of the patents protecting Lipitor, shortening Pfizer's patent protection by 15 months. Through our representation, Ranbaxy ultimately obtained a favorable settlement and was able to successfully launch its generic product with six months of market exclusivity.
Smithkline Beecham Corp. v. Ranbaxy Labs. Ltd.
Successfully represented and obtained a favorable settlement for Ranbaxy relating to its generic version of Glaxo's Valtrex® (valacyclovir) product.
Glaxo Group Ltd. v. Ranbaxy Pharmaceuticals
Successfully defended Ranbaxy in a patent infringement lawsuit brought by GlaxoSmithKline (GSK). Ranbaxy prevailed in its appeal to the Federal Circuit and overturned a preliminary injunction that had prevented Ranbaxy from marketing a generic version of GSK's anti-infective drug Ceftin® (cefuroxime axetil). Post appeal and after a six-week bench trial, the district court determined that Ranbaxy's product did not infringe.