Knobbe Practice Webinar Series:Strategic Considerations in Patent Subject Matter Eligibility Under Section 101: The Revised USPTO Guidance – Part II
- - UTC
Download to calendar
Description

Join Knobbe Martens in a second, detailed Webinar focused on strategic considerations for patent prosecution in the United States in view of the statutory requirements of Section 101. 
Leveraging years of focused prosecution practice, Knobbe Martens practitioners will provide insights related to the statutory requirements and best practices for effective prosecution including:
· Summary of the USPTO's subject matter eligibility procedures in view of the revised guidance
· Detailed review of revised guidance examples 37-46 and associated analysis
· Suggestions for patent drafting and prosecution in view of the revised guidance
 
Register here for the next webinar on Thursday, November 5, 2020 at 4 PM PDT/ Friday, October 16, 2020 9 AM JST. Additional webinar dates for this series can be viewed in the chart below.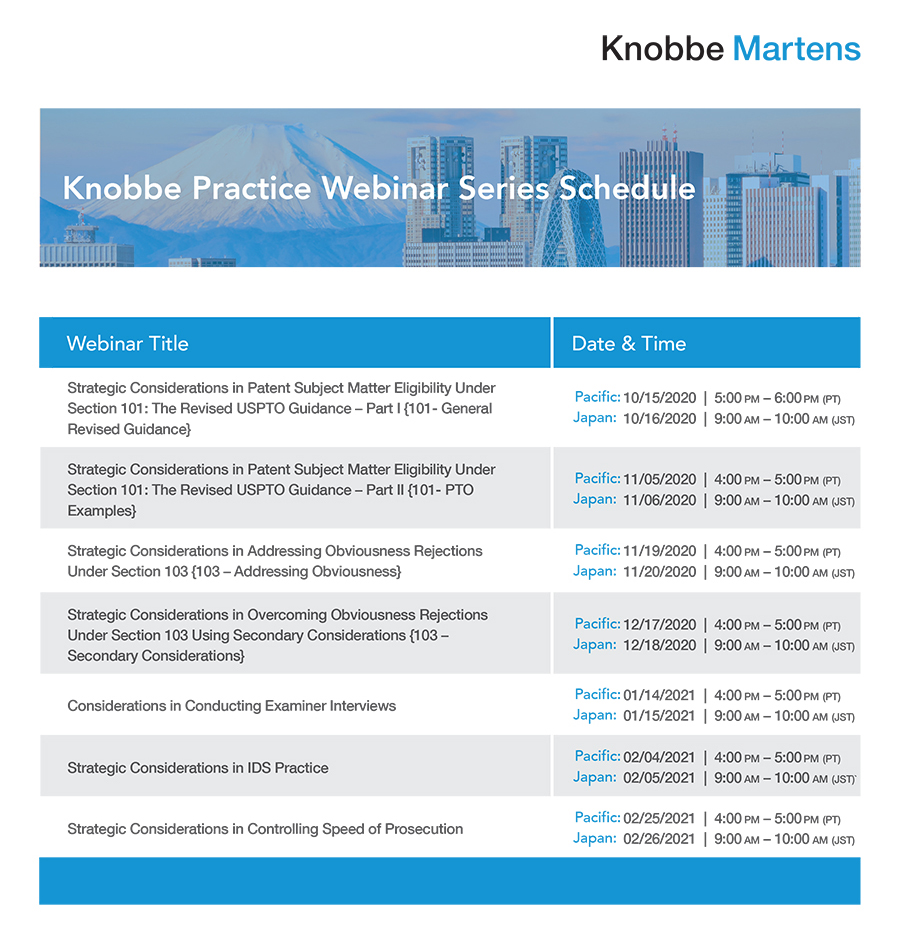 No CLE credit available