IP 101 for Start-Ups – How To Protect Your Secret Sauce And Keep Your Edge!
- - UTC
Download to calendar
Description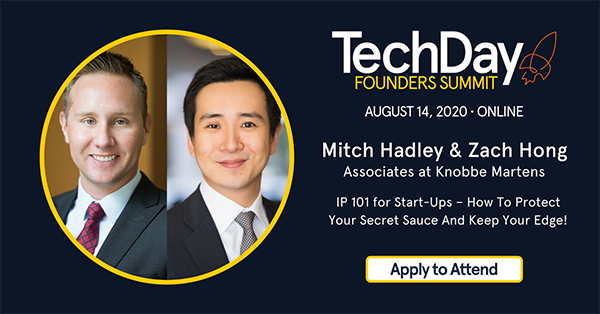 Laying a strong intellectual property protection foundation for your start-up is not as complicated or expensive as you may think, but it is critical to start early. A little IP intelligence upfront can save you a lot of time and money in the long run. Come learn about the IP issues facing startups, as well as how to plan ahead to protect your growing business and intellectual property.
Topics: 
- Maximize IP protection while minimizing costs during the start-up phase
- Build an IP portfolio that will be attractive to investors
- Protect and strengthen your brand through IP
Make sure to use the discount code (Mitch&ZachFS) when you register for the event. Learn more info on the event Here or Register Here 
No CLE credit available