Charlene Azema counsels clients in domestic and international trademark and copyright portfolio management, including searches, prosecution, licensing, enforcement, due diligence and IP contracts. She also works with clients on developing IP procurement and expansion strategies and provides guidance on matters related to domain names, social media, and brand marketing and advertising. She has a business-minded focus for her clients and provides tailored strategies that address her clients' business needs and goals.
Charlene represents clients in several industries including cryptocurrency and blockchain, fashion and apparel, food and beverage, ad tech, entertainment, film and media, technology and electronic devices, construction, medical devices and services, consumer goods, and restaurant services, among many others. She is a regular speaker on IP issues including via webinars, seminars, and to trade groups, and she was invited to speak at the APEC 2023 Conference.
She received her law degree from UCLA School of Law, her Masters in Business Administration from UCLA Anderson School of Management, and her bachelor's degree with honors in Biology from UCLA.
Education
University of California - Los Angeles (UCLA)
(J.D., 2012)
University of California - Los Angeles (UCLA)
(M.B.A., 2012), Dean's List
University of California - Los Angeles (UCLA)
(B.S. Biology, 2007), cum laude
Awards & Honors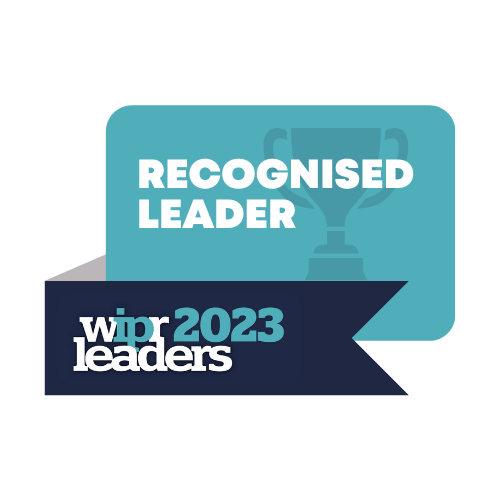 Selected as a winner of Profiles In Diversity Journal's 2023 "Diverse Lawyers Making a Difference Award"
Named a "Top 10 DEI Champion of Orange County" in 2023 by the Orange County Coalition for Diversity in the Law (OCCDL)
Recognized as a "World IP Leader" by World Intellectual Property Review (WIPR) (2023)
Named to the Best Lawyers: Ones to Watch guide, which "recognizes lawyers who are earlier in their careers for their outstanding professional excellence in private practice", for Technology Law (2021 - 2024)
Articles
Lynda Zadra-Symes, Charlene Azema, David Dremann, Loni Schutte, Paul Famiglietti, "Kluwer Copyright Law Smart Charts," Wolters Kluwer (2013, 2014)
Susan M. Natland and Charlene Azema, "Madrid Protocol Registrations not insulated from petition to cancel based on abandonment", World Trademark Review Daily (October 30, 2012)
Speeches & Seminars
Speaker at the APEC 2023 Conference before APEC's Intellectual Property Rights Expert Group
Panelist, Strafford CLE Webinar – "Fair Use and IP Infringement on Social Media: Policing and Protecting Licenses, Copyright, and Trademark Rights" (February 2022)
Speaker, the FBA [Virtual] Paris Fashion Law and Innovation Conference – "Global Brand Protection" (2020)
Presenter, 2017 Women's Jewelry Association Los Angeles – "In The Know: Business 101" Seminar (May 2017)