Security Defense Systems Sues Athenahealth and ConnectiveRx
On April 26, 2023, Security Defense Systems, LLC sued Athenahealth, Inc. in the Western District of Texas. The lawsuit alleges that Athenahealth's Epocrates application and epocrates.com website infringe U.S. Patent No. 8,155,887, titled "Computer Visualized Drug Interaction Information Retrieval," which issued in 2012.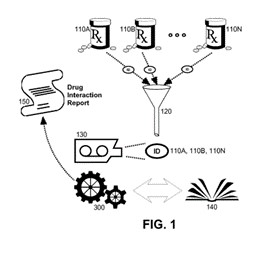 Athenahealth is a Delaware corporation. Security Defense Systems is based in Wyoming and is currently the sole and exclusive owner of the '887 Patent, according to the complaint. The sole inventor of the '887 Patent is Leigh M. Rothschild, who is also listed as the inventor for many other patents according to JUSTIA Patents. The docket for the Security Defense Systems v. Athenahealth case is available here.
The same patent was also asserted in two other district court cases. Six days prior to filing the case against Athenahealth, Security Defense Systems sued PSKW, LLC, d/b/a ConnectiveRx, for infringing the '887 Patent in the District of New Jersey. The docket for the Security Defense Systems v. PSKW case is available here. In a case filed on June 4, 2020 in the District of Massachusetts, the '887 Patent was asserted against Irody, Inc. by Drug Information Retrieval System, LLC ("DIRS"). DIRS voluntarily dismissed the Massachusetts complaint before Irody answered or filed motion for summary judgment. The docket for the Drug Information Retrieval System v. Irody case is available here.