BIOCORP Receives FDA 510(k) Clearance for Smart Injection Sensor
French medical device company BIOCORP announced in a press release that it received FDA 510(k) clearance for Mallya, a device that according to the company allows insulin pen injectors to capture and transmit injection data such as dose, date, and time of injection to a mobile app via Bluetooth.
According to the Mallya website, the device allows users to keep track of their doses as well as share dosage information with family members and medical professionals.  BIOCORP offers three models of the Mallya, one for each type of disposable insulin pen.  The device, shown below on a pen, comes in two pieces that clip on to the insulin pen and can be removed and reused with new pens.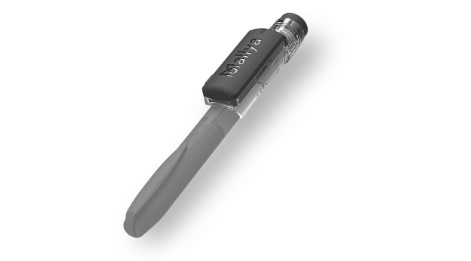 Mallya first launched in France on April 13, 2021.  Since then, it has expanded to several countries, including Japan, Nambia, Netherlands, Romania, South Africa, and Taiwan.
On the recent FDA clearance, Eric Dessertenne, CEO of BIOCORP, commented:

Other companies have also expressed interest in integrating insulin technology with Mallya.  In March, Diabeloop, a company focused on artificial intelligence-driven insulin systems, announced a partnership with BIOCORP to integrate Mallya into Diabeloop's automated insulin pumps.
The full BIOCORP press release can be found here.