Knobbe Practice Webinar Series: Strategic Considerations for Patent Prosecution in the United States
- - PDT
Download to calendar
Description
Join Knobbe Martens in the kickoff Webinar introducing a detailed discussion of strategic considerations for patent prosecution in the United States.  Leveraging years of focused prosecution practice, Knobbe Martens practitioners will provide insights related to statutory requirements and best practices for effective prosecution.  
Topics covered:
Introduction of the four statutory sections for patent prosecution
Review of supplemental materials utilized by the Patent Office in the examination of patent application
Best practices for patent claim drafting strategies and prosecution
Register here for the next webinar on Thursday, September 17, 2020 at 7 AM PDT/3 PM BST/4 PM CEST. Additional webinar dates for this series can be viewed in the chart below.

To view the schedule below in higher quality, please click here.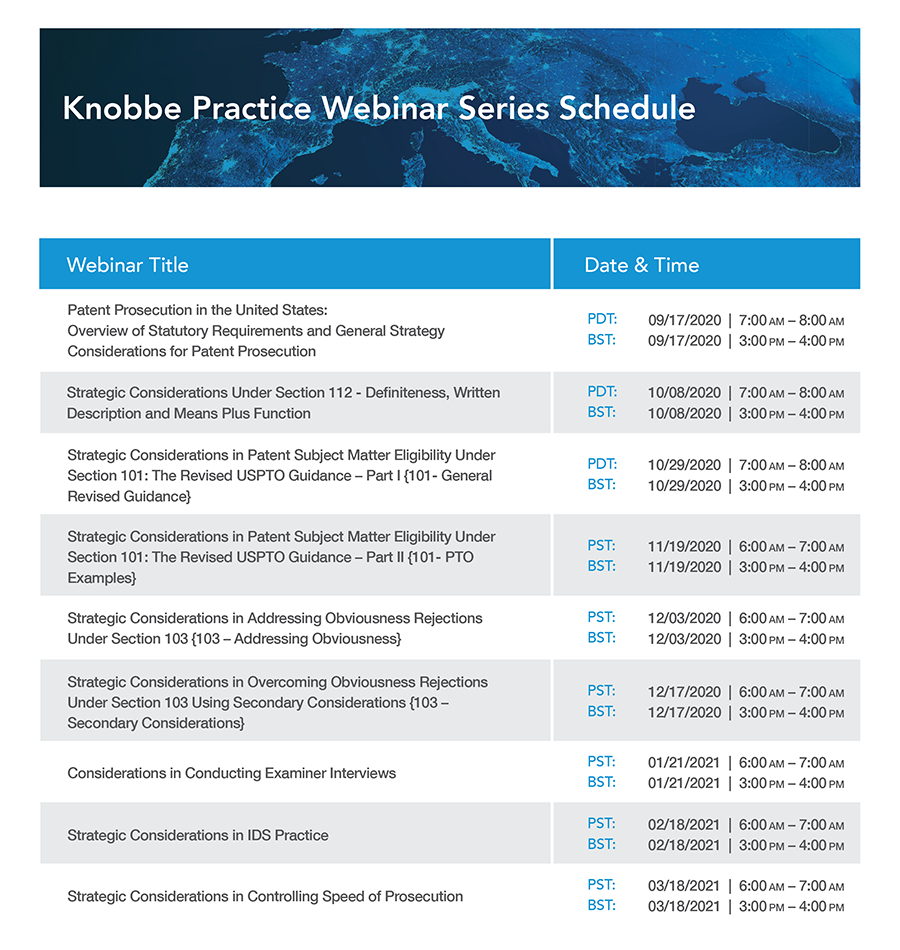 CLE credit available